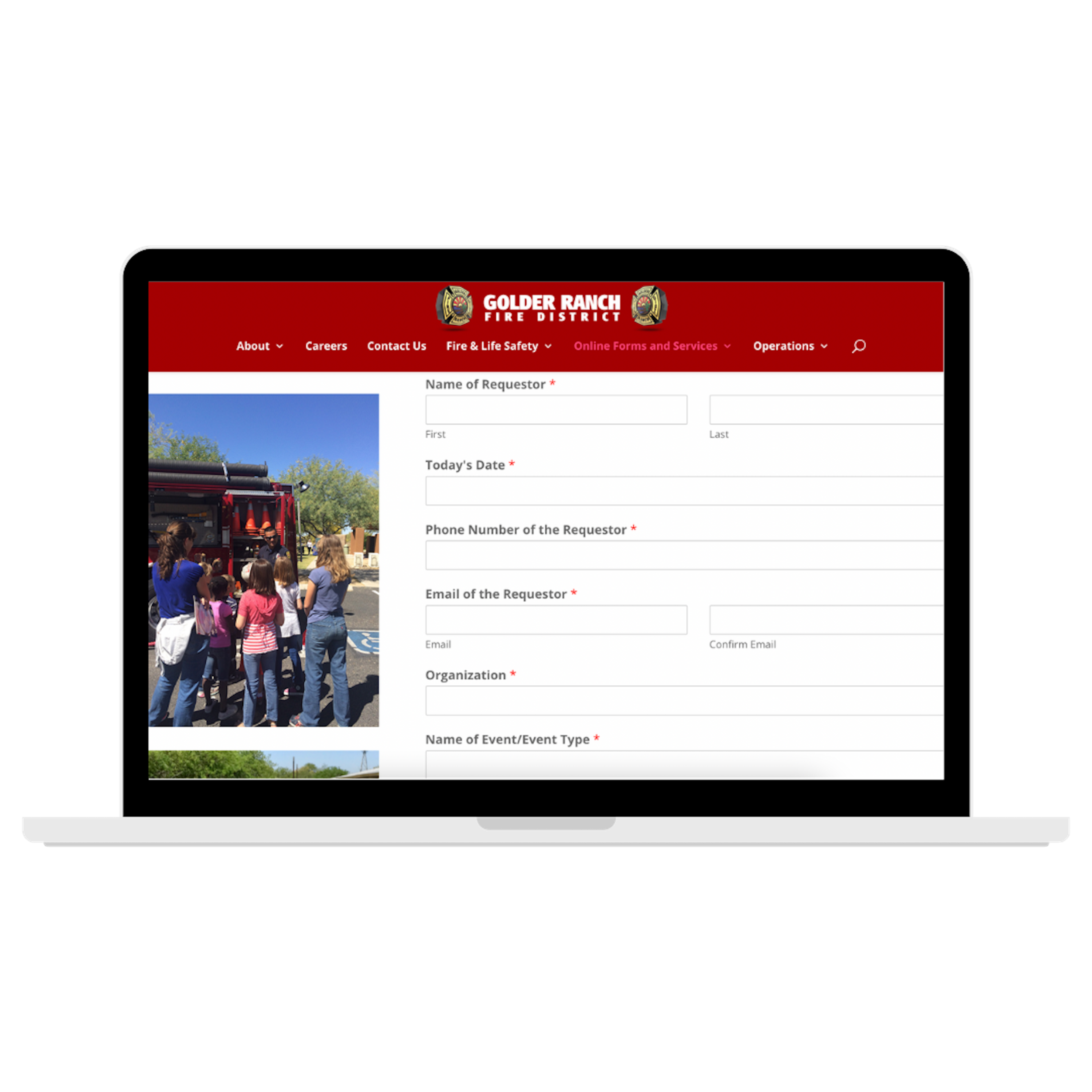 Have a request that is not an emergency? You can complete them, quick and hassle free, on our website! This includes:
Requesting Golder Ranch FD for a public event
Setting up school visits
Burn permits
Signing your household up for an EMS Membership
Requesting a commercial inspection
Station tours
And more!
Looking for a new, rewarding career?
Working at Golder Ranch Fire District brings you a close family, a culture of balance and value, awesome benefits, and the priceless opportunity to change lives. Wondering what it would be like to be a GRFD firefighter recruit? Don't take it from us – hear from our latest recruits, themselves!