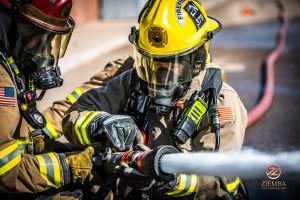 This recruitment is now closed!
If you applied for the GRFD Recruit Firefighter position, thank you for your interest. Notices are in the process of being sent, via email, to notify you of your status.
Please DO NOT contact the District regarding your status.
Due to the high volume of interest, we will not be able to communicate with each applicant individually.
We appreciate your time and interest in career opportunities with Golder Ranch Fire District and encourage you to reapply in the future.
Please note, as we determine timing for upcoming processes, we always post that information here, on our Careers page first.