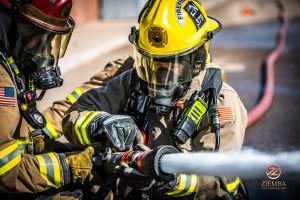 Golder Ranch Fire District is excited to announce that we are recruiting for a Recruit Firefighter Academy!
Primary Function:
The primary function of the Recruit Firefighter is to learn and apply general duty firefighter work in a non-emergency academic setting, and obtain Fire I and Fire II certifications. The Recruit Firefighter is enrolled in the Golder Ranch Fire District (GRFD) Fire Academy for training, and is subject to the GRFD Recruit Training Academy Manual (RTAM), as well as all GRFD Policies and Procedures. During the GRFD Fire Academy, the Recruit Firefighter must demonstrate competency in the principal duties and responsibilities, as defined in the job description.
In addition, we do not have an EMT/Firefighter volunteer program. All Golder Ranch District EMT/Firefighter positions are paid, full-time positions.
Please note, as we determine timing for upcoming processes, we always post that information here, on our Careers page first.