How to become a Golder Ranch Firefighter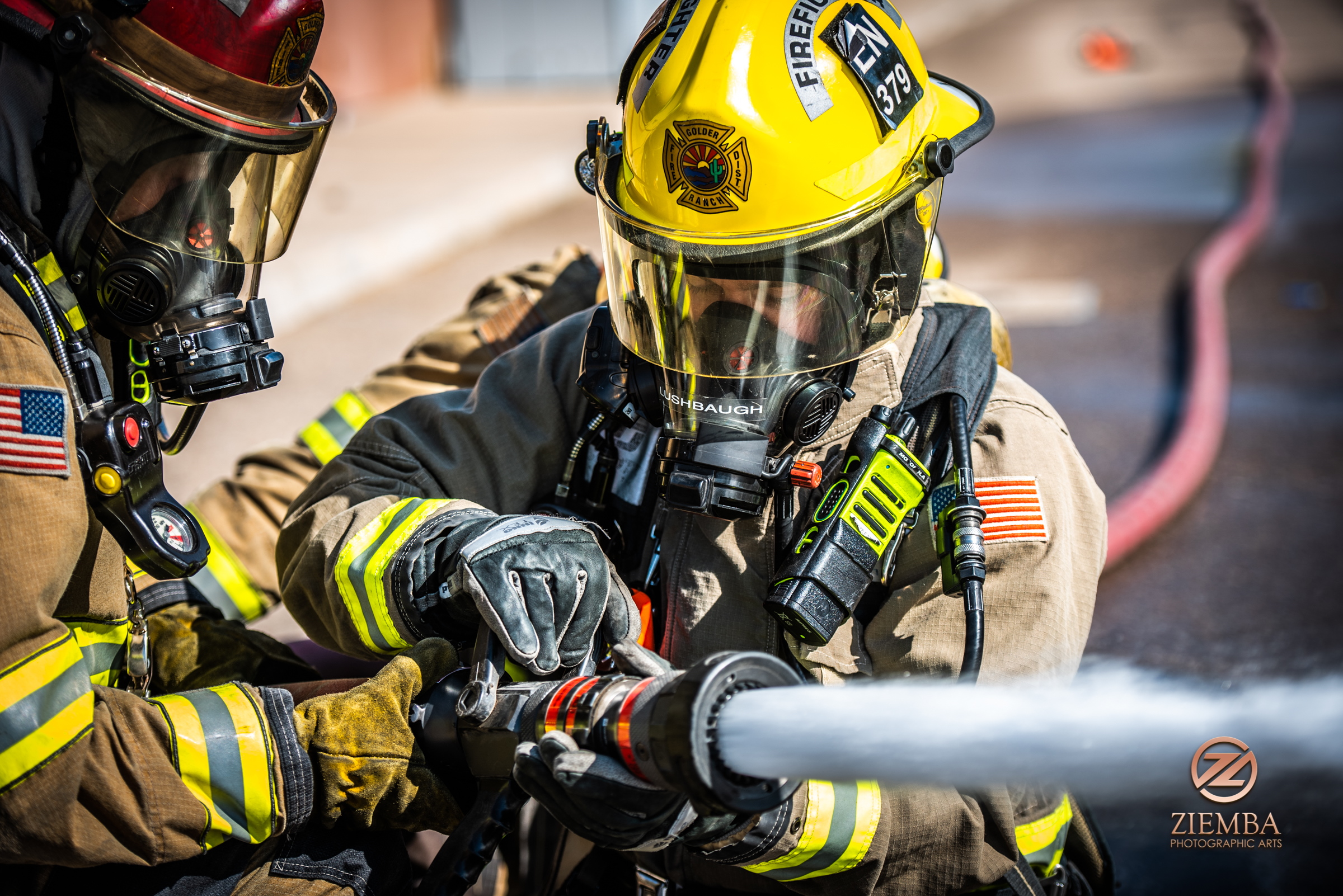 When will Golder Ranch FD be recruiting for firefighters again?
Job openings are based on the District's business needs, and therefore no date nor minimum requirements are pre-identified as to when we may be hiring, or what we may be hiring for.
GRFD does not maintain an interest list and will not contact you when positions become available.
If a position becomes available, it will be posted on our website at https://grfdaz.gov/careers/. Please check our Careers page often and follow us on Facebook and LinkedIn.
Does Golder Ranch FD have a volunteer firefighter program?
We do not have a volunteer EMT/Firefighter program. All Golder Ranch District EMT/Firefighter positions are paid full-time positions.
How to become a Golder Ranch FD Firefighter:
Note: All Golder Ranch FD Firefighters are also EMT's or Paramedics.
The following Minimum Requirements must be met in order to apply for any upcoming firefighter recruitment process:
Recruit Firefighter Minimum Application Requirements:
Must be 18 years of age or older.
High school diploma or GED equivalent.
Must possess a valid Arizona driver's license with an acceptable driving record.
Currently, it is not necessary to have either an EMT certification or a Firefighter I or II certification in order to apply, although these may be requirements in future recruitments.
Recruit Firefighter Preferred Application Requirements:
Fire I and Fire II Certifications.
National Registry Certification and/or Arizona State EMCT-EMT or EMCT-Paramedic level certification.

Contact AZDHS for questions regarding certification.
GRFD Required EMS Certifications for those who possess EMT or Paramedic Cert:
Arizona State EMCT-EMT: American Heart Association (AHA) Basic Life Support Provider
Arizona State EMCT-Paramedic: AHA Basic Life Support Provider WITH AHA ACLS WITH AHA PALS OR American Academy of Pediatrics PEPP
I currently live in another state and am employed as a Firefighter.  What do I need to do to become a firefighter in Arizona?
If you are not currently an EMT, you will need to obtain that certification (whether through the recruitment process or individually)
If you currently possess an EMT certification from another state, please

Contact AZDHS  to see if your current state has a reciprocal agreement with Arizona.
Other items you will need for the application process:
FireTEAM application AND test through National Testing Network (NTN): Successful completion of the FireTEAM test must have been within twelve (12) months of your application with GRFD.
Candidate Physical Abilities Test (CPAT) – Successful completion of the CPAT through ANY agency that is IAFF licensed to administer the testing: Successful completion of the CPAT must have been within twelve (12) months of your application with GRFD.
Potential Testing Process:
Application screening, skills assessment, credibility assessment, and interview(s). The pre-employment process for the successful candidate may include but is not limited to: background checks (i.e. driving record, criminal history, etc.), physical examination, psychological examination, drug screen, and reference checks.
Applicants should be aware that successful completion of all phases of the testing process does not guarantee employment. The eligibility list will remain in effect for a minimum of six months and may be extended by the Fire Chief.
Golder Ranch Fire District is an equal opportunity employer. It is unlawful to discriminate in employment matters on the basis of race, color, national origin, ancestry, religion, sex, disability, age, sexual orientation, gender identity, familial status, marital status, and political opinions, beliefs, or affiliations.  Golder Ranch Fire District is a drug-free workplace.