How to become a Golder Ranch Firefighter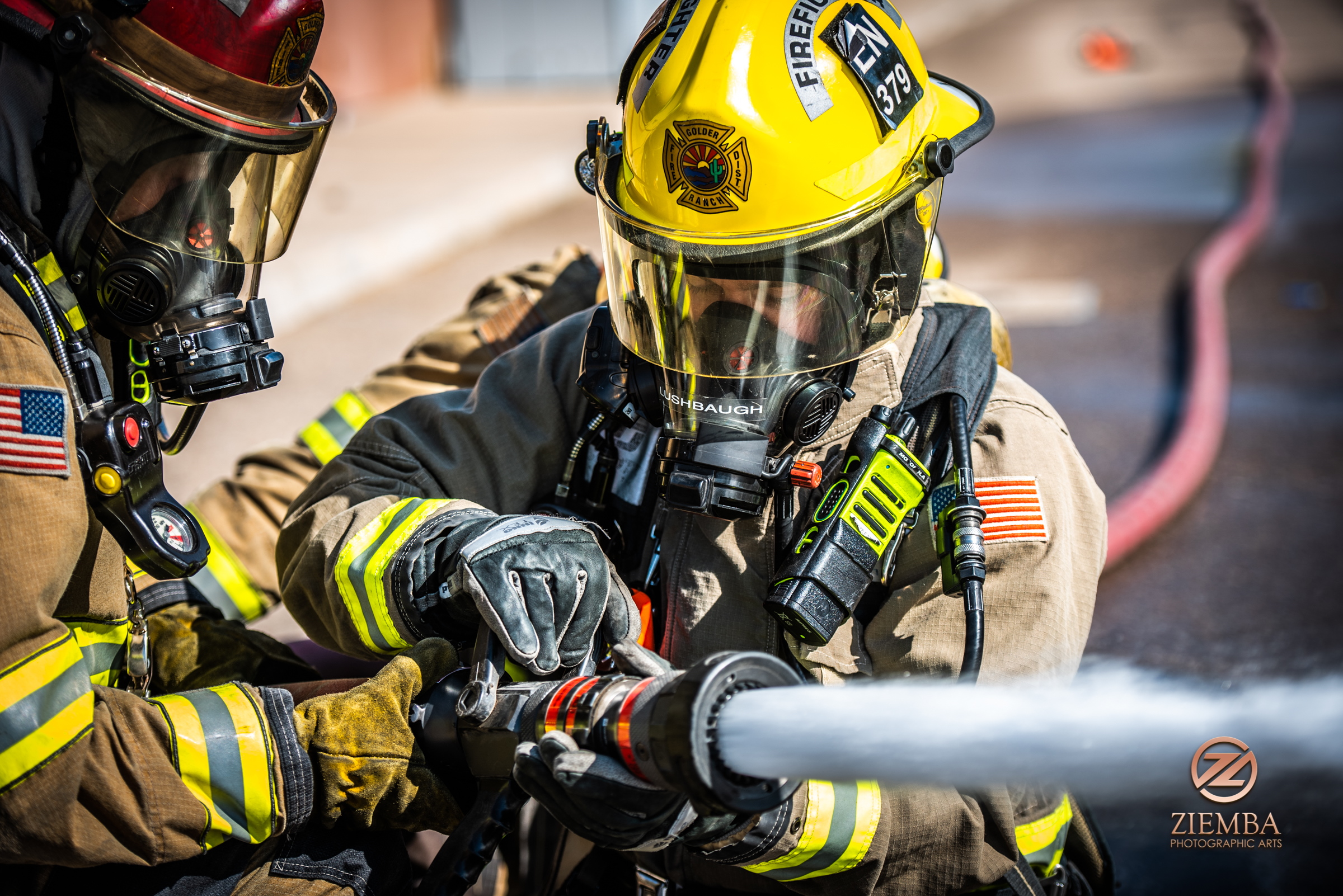 Ever wonder what it is like to be a Firefighter or what Firefighters even do? Check out these videos for a better idea. 
A Day in the Life of a Firefighter
Another Day in the Life of a Firefighter
We will be opening up for applications soon!! Follow us on Social Media for the latest hiring updates!
Firefighting is a rewarding and challenging career, interested in knowing why? Check out this video for more information! 5 Reasons you WANT to become a Firefighter
Interested in becoming a firefighter, but not sure what it takes to become one? Check out this video for more information!  How to Become a Firefighter
FAQs
What is the work schedule for a Golder Ranch Firefighter?
Golder Ranch Firefighters work a 24-hour Shift (starting and ending at 8:00 am) on a rotating "3-4 Schedule". That means, you work 24 hours, then get 24 hours off, and repeat it until you work three days; then, you get four days off.
Do I need any fire certifications to apply to become a Golder Ranch Firefighter?
No. If hired, Golder Ranch will train you in fire and EMS skills during our academy. You will be paid during this time.
Do Firefighters only fight fires?
No! Firefighters are an important part of the community and we respond to a variety of calls which include medical, rope rescue, hazardous materials, fire, car accidents, swift water rescues, wildland fires, and many more. We have a large variety of opportunities to learn new skills which will help advance your career.
What are some benefits offered by Golder Ranch?
Golder Ranch offers excellent benefits such as health, eye, and dental. Paid time off is available for every employee, and we also offer education reimbursement for classes that are taken to obtain higher degrees or certifications.
What are the requirements to become a Golder Ranch Firefighter:
The following Minimum Requirements must be met in order to apply for any upcoming firefighter recruitment process:
Recruit Firefighter Minimum Application Requirements:
Must be 18 years of age or older.
High school diploma or GED equivalent.
Must possess a valid Arizona driver's license with an acceptable driving record.
Currently, it is not necessary to have either an EMT certification or a Firefighter I or II certification in order to apply.
Recruit Firefighter Preferred Application Requirements:
Fire I and Fire II Certifications.
National Registry Certification and/or Arizona State EMCT-EMT or EMCT-Paramedic level certification.

Contact AZDHS for questions regarding certification.
GRFD Required EMS Certifications for those who possess EMT or Paramedic Cert:
Arizona State EMCT-EMT: American Heart Association (AHA) Basic Life Support Provider
Arizona State EMCT-Paramedic: AHA Basic Life Support Provider WITH AHA ACLS WITH AHA PALS OR American Academy of Pediatrics PEPP
Potential Testing Process:
The testing process will include (but is not limited to) an application screening, behavioral and cognitive skills exam (on-line), three-question video interview (submitted on-line), credibility assessment, and in-person (or Zoom) interview(s).
The pre-employment process for the successful candidate may include but is not limited to: background checks (i.e. driving record, criminal history, etc.), physical examination, psychological examination, drug screen, and reference checks.
Applicants should be aware that successful completion of all phases of the testing process does not guarantee employment. The eligibility list will remain in effect for a minimum of six months and may be extended by the Fire Chief. 
Golder Ranch Fire District is an equal opportunity employer. It is unlawful to discriminate in employment matters on the basis of race, color, national origin, ancestry, religion, sex, disability, age, sexual orientation, gender identity, familial status, marital status, and political opinions, beliefs, or affiliations.  Golder Ranch Fire District is a drug-free workplace.