New Admin Headquarters 1600 E. Hanley Blvd. Oro Valley, AZ 85737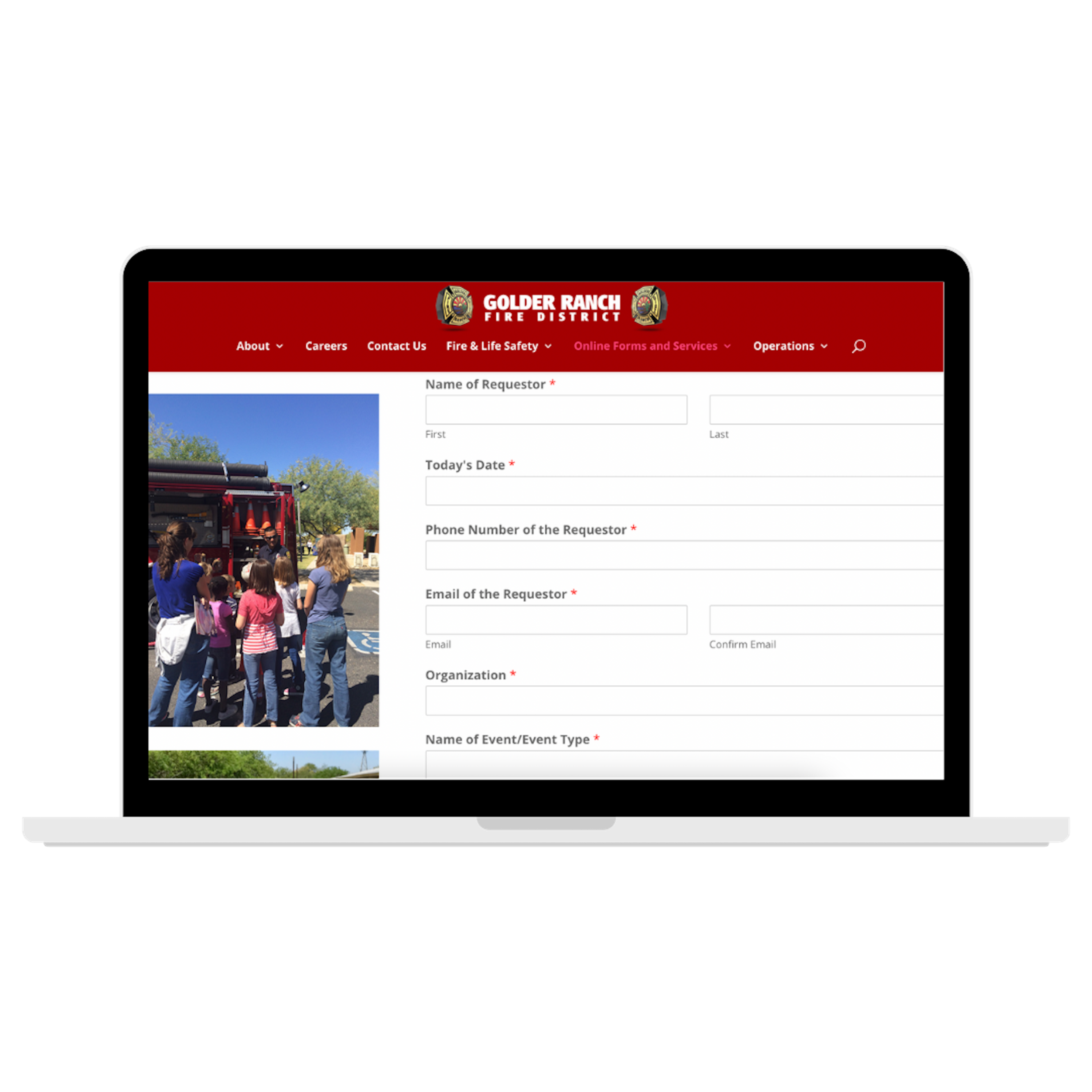 Have a request that is not an emergency? You can complete them, quick and hassle free, on our website! This includes:
Requesting Golder Ranch FD for a public event
Setting up school visits
Burn permits
Signing your household up for an EMS Membership
Requesting a commercial inspection
Station tours
And more!