Public CPR courses are tentatively scheduled to resume August 1, 2020. We are doing everything we can to stay informed on what the best practices are for re-opening our public meeting rooms in light of the COVID-19 pandemic. The following are updated guidelines for attending one of our public CPR courses. Our priority is to keep the community safe. Thank you in advance for your understanding and compliance.
· Please stay home if you are feeling ill (fever, cough, shortness of breath, sore throat, etc.)
· Please wear a face covering that covers your mouth and nose while you are on the premises
· Student to manikin ratio are to be restricted to 1:1, and students will need to be spaced out at least six feet
· Class sizes will be reduced to follow recommendations set forth by governing organizations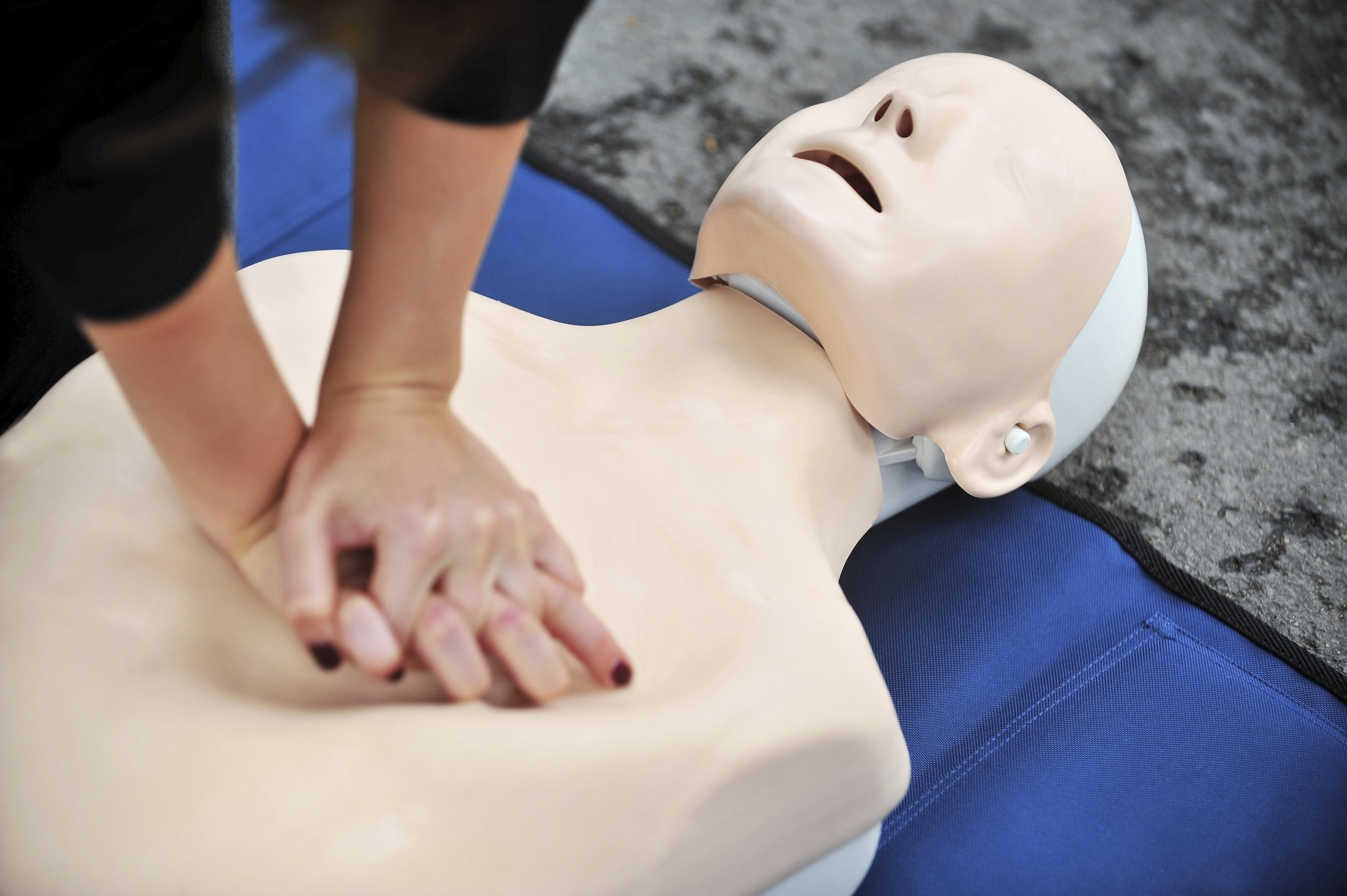 The Family & Friends® CPR Course teaches the lifesaving skills of adult Hands-Only CPR, adult CPR with breaths, child CPR with breaths, adult and child AED use, infant CPR, and mild and severe airway block for adults, children, and infants. Skills are taught in a dynamic group environment using the AHA's research-proven practice-while-watching technique, which provides students with the most hands-on CPR practice time possible.
In this class you will learn:
Adult Hands-Only CPR and AED
Adult CPR With Breaths (Optional)
Mild and Severe Airway Block: How to Help a Choking Adult (Optional)
Child CPR and AED (Optional)
Mild and Severe Airway Block: How to Help a Choking Child (Optional)
Infant CPR (Optional)
Mild and Severe Airway Block: How to Help a Choking Infant (Optional)
Who would benefit from this course?
Family & Friends CPR is for people who want to learn CPR but do not need a CPR course completion card to meet a job requirement.
Community groups
Parents/grandparents
Babysitters
Others interested in learning how to save a life
Classes will be held at the Station 380 Public Meeting Room located at:
1175 W. Magee Rd. Tucson, AZ 85704
Course Time: 09:00-12:00
Course Cost: Free
Please Note:
Upon submission of this form, you will be registered to attend the selected course. If there are any issues with the course that you have selected, you will be notified.
Disclaimer:
All dates and fees are subject to change. Class participant maximums will apply and we cannot guarantee all requests will be fulfilled per your selection. You will be contacted if we are unable to accommodate your requests.
** Above course descriptions were taken from the AHA website**